Holidays in Montenegro can be easily organized by yourself. You do not need a visa and a pile of documents to travel here, everything you need can be easily booked without leaving your home. It's very simple and safe. We've already collected all the necessary information, rechecked it and now we will tell you everything.
Alina and I have been flying on vacation to Montenegro since 2013. We also had time to try the tours, but a well-planned independent trip is still cooler. At least, there are always more impressions after such a journey.
How to travel to Montenegro on your own: instructions
At first glance, it seems that it's very difficult to organize a vacation on your own and you cannot do this without a decent travel agent.
Maybe it was once, but now the situation has completely changed. Flights, accommodation and even excursions, car rental or taxi from the airport can be easily booked online. Even on our website there are detailed instructions which will tell you what to do and how to do it. And there are plenty of similar instructions all over the Internet … You can find one for your taste or wallet.
Trust me, no agent knows you as well as you do. I don't really believe that someone will bother, constantly monitor and compare prices to make your vacation cheaper and more interesting.
A quick guide to help you organize your holiday
In order not to dump a huge amount of information on you at once, we tried to make the instructions as short and accurate as possible. And if something isn't clear, then everything is described in detail down below.
The instruction included the experience of our seven trips, the experience of dozens of our friends and even the opinions of thousands of readers. If you follow it more or less accurate, everything will be fine and the vacation will be incredible.
WHAT TO PREPARE BEFORE YOUR FLIGHT?
1 Decide what you want to get from your vacation. Montenegro is very different. There is an excellent sea, stunning mountains, interesting and inexpensive excursions and a lot of routes for an incredible auto-travel.
Before you book everything, just decide how many days you will spend on the beach, what you want to see and what you'll do. Will it be a quiet relaxing holiday, active or educational? Or maybe you want to combine several options and live in different cities: from the popular Kotor to a tiny village with just one street? I like to spend a few days on the coast, and then go to the mountains.
Imagining all this, it will be much easier to choose the right resort and time for vacation. Or you may understand that Montenegro does not suit you at all and it is better to look for something else. It's okay too.
Small advice: if you only want to be at the sea and enjoy All Inclusive, Montenegro is unlikely to fit you. Such a vacation in Turkey or Egypt, for example, will be both cheaper and better.
2 Buy air tickets. There are two airports here: Tivat and Podgorica. The easiest way to search for flights is using metasearch engines like Aviasales. Here is an article about finding tickets with useful tools.
3 Choose a resort and apartments. Knowing what you want to get from your vacation it'll be quite easy to choose a resort. It's better to book accommodation immediately after buying tickets — in summer the demand is huge, it'll be hard to find something good at the end.
Alina and I usually book apartments on AirBnB, and hotels on Booking.com.
4 Book a car or excursions. Good excursions are sold on sites Viator and GetYourGuide. Price starts from 25 euro per person. And, honestly, the excursion will be very cool even for this money.
The second option is to rent a car. It costs from 20-25 euro per day. Here is an example of what such a rent looks like.
5 Order a transfer. If you decide not to rent a car with delivery to the airport, then you need to order a taxi. We use site Kiwitaxi.
6 Get an insurance. Insurance is not required to enter the country. But the cost of medicine for tourists is very high. Every year we see people complaining about an operation bill starting from 1,000 euros.
WHAT DO YOU NEED TO DO AFTER ARRIVAL?
1 Register with the travel agency. You must register with the travel agency within 24 hours upon arrival. Usually this is the concern of hoteliers or apartment owners, but it's better for you to clarify this.
If they say you to register yourself, here's a helpful guide.
2 Find your favourite restaurant and the best place on the beach. The cuisine here is very tasty. Our average check in a restaurant is only 10 euros. You can dine for 5 euros (but it wouldn't be tasty) or spend 20-25 euros (dishes with delicacies).
We showed photos of dishes, recommended what to try and told about our favourite restaurants in the article about food in Montenegro.
There are a lot of beaches here. You don't have to go to the nearest one every day. It happens that it is enough to walk literally 10 minutes and there is a much better place. Or just different, so it's interesting to try it.
3 Buy souvenirs to friends and relatives. To be honest, Montenegro is not the best option in terms of shopping and souvenirs. In most cases you'll find Turkish and Chinese clothes and trinkets for sale. Here are all the souvenirs that we managed to find.
---
To keep the instructions short, I had to remove some details. But don't worry, everything is described in detail a little further. If something isn't clear, here is the button:
Why is it better to go to Montenegro on your own?
Self-organized vacation is almost always more interesting and comfortable than a regular tour. You can live a week in Kotor and than go to enjoy the fresh air of the mountains or fish in one of the countless lakes. You can live a little in a large resort and then go to a lonely house by the sea to reboot your brain and relax. You can think of a lot of options. Which one is perfect for you?
A package trip can be a good one too. But it will be exactly the same as last year or the year before it. Nothing new. Personally, I find it a little boring. Nevertheless, we spend a lot of money on vacations and want to get more vivid memories in return. Unfortunately, the package tour can no longer give us this.
An independent trip is more interesting than a tour
There is nothing wrong about traveling with a tour package. If your budget is very limited, a tour to Montenegro will cost even less than a self-organized trip. For example, at the time of this writing, tickets to Montenegro for two with luggage costs 558 euros. You can buy a tour for about the same money. The accommodation will be somewhat bad and the flight inconvenient, but who cares if every penny counts?
We were saving money this way when we were poor students. But as soon as we started to make good money, we immediately switched to self-organized option. Because it turns out to be much more comfortable and interesting. And let's tell the truth: a comfortable rest via an independent trip is cheaper than a similar package tour.
Why we don't like to travel via package tour?
The tour is a typical option for those who are not ready to spend a little time and organize their dream vacation. When we first went abroad, we were a little bit scared. I wanted someone to take responsibility and organize everything: flight, transfer, hotel, insurance, registration.
But with each next trip we began to notice two things:
Tours are almost always poorly organized. You'll not be brought to the door of the hotel (personally I don't like to carry two suitcases across the city), the accommodation would be worse than our expectations, and the proposed excursions and entertainment would be typical and far from the best.
Resting via the tour is boring. Arrive to the hotel, spend 7 days on the same beach, and then goodbye. It is not profitable for tour operators to do something truly exciting, with the opportunity to live in different places, see the country, enjoy different beaches, etc.
Once we made up our minds, re-read dozens of articles and went on vacation on our own. And from this trip we got so much more impressions and emotions than from all the previous ones combined: we spent the night in Kotor and in the mountains, swam on various beaches, found great excursions and even rented a car and took a ride along the mountain serpentines. It was incredibly cool!
By the way, even with such a rich program, we were not scared at all. Somehow it happened that only good people came across who helped us. On the contrary, it turned out to be more pleasant to rely on yourself than to wait and hope that the tour operator did not forget about us (sometimes the transfer is half an hour late).
Six months have passed since the last trip, emotions and impressions have slightly dimmed and I already realize that an independent option is not suitable for everyone. Next time I would do this:
If you are looking for the cheapest option, do not want to understand all the nuances, or plan to spend the whole vacation in the hotel and on the beach, you can buy a tour. Fortunately, there are sites like Viator, where you can pick up something without leaving your home.
If you want to truly enjoy Montenegro, see something and make your vacation incredible, it's better to organize everything yourself. This is not difficult. You just need to read this article to the end.
This is interesting: Tips for tourists who are going on vacation to Montenegro for the first time
No visa or stack of documents required
You don't need a visa or any documents to travel to Montenegro. Even insurance is not necessary (but we always buy one). You can go on vacation without unnecessary bureaucratic troubles.
You can rest here up to 90 days without a visa in a 180-day period.
A comfortable stay is cheaper and more enjoyable
If you want to relax with some level of comfort, I would advise you to plan everything yourself. You can live in a good apartment instead of the medium level quality villa for about the same money.
Let me explain. Inexpensive tours offer you accommodation in a villa. This is something like a guesthouse: a large 3-4-storey building where the owners live on one floor, and everything else is for rent. It is clear that rooms in villas come in very different quality: from decent apartments for 6-8 people to tiny rooms with only 2 beds and air conditioning. Find out in advance which will be yours is usually not possible. They call those rooms randomly. Can you guess what the Standard Room at Villa Anna means? Is it better to take the Large Room in Villa Popovic or the Superior Suite in Villa Zorica instead? We can't give you the right answer.
The travel agent will show you beautiful photos of the villa and spacious apartments in it (the very ones that are very expensive), but you will live in completely different conditions. The cheap room in the photographs, if shown, is literally one or two out of thirty. And it is usually filmed so that tourists do not understand how sad everything inside is.
There are dozens of reviews on the Internet, where people paid extra money for comfort rooms, but then they were settled in absolutely different apartments. What can we say, we ourselves had such a problem in 2017. We don't buy inexpensive tours since then.
You choose the apartment yourself. And if you do even a little job looking, you can find just a great option. For example, in August 2019, we lived in a very decent apartment: a spacious bedroom with a good double bed, a separate living room with a kitchen, a good shower and a stunning sea view. It was pleasant to sit on the spacious balcony while sipping coffee or tea in the evening.
The house is close to the beach, but it was quiet inside – excellent wooden windows were installed, which do not let in the noise from outside. The house has an elevator. If you live on the 3-4th floor of a villa, you begin to appreciate it.
On the other hand, they try to save on everything with budget tours. You will have insurance that is unlikely to help in case of trouble. Instead of a transfer to the hotel, tour operators usually take tourists to bus stops. And then you drag your suitcases across the half of the city. In Becici or Rafailovici, it's generally tough: a stop on the highway, on a mountain. Arriving, you need to go down with your suitcases to the hotel, and when you fly away you will have to somehow bring them up the mountain.
Therefore, Alina and I prefer to organize everything ourselves:
choose a flight with a convenient departure time;
Book decent apartments on AirBnb or Booking.com or hotel with reviews;
Buy insurance that will really help in case of trouble;
order a car with a driver who will meet us right at the airport, help us with our suitcases and take us wherever needed;
choose in advance good excursions or an interesting car.
If you value at least minimal comfort, booking everything yourself is even more profitable than a package tour.
Is it safe to travel to Montenegro on your own?
In terms of safety, an independent vacation in Montenegro is no different from a package trip. Especially if you plan everything in advance: find a decent accommodation, order a transfer and look for excursions in a trusted place. Well, you shouldn't neglect the insurance – it's better if it won't come in handy.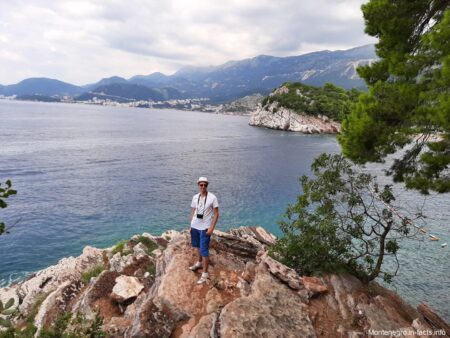 Of all the countries we have been able to visit, we think about Montenegro as the safest and most comfortable country for tourists. At the very least, it is safer here than in other Eastern European countries.
For me personally, this is almost the main advantage of a holiday in Montenegro. They do not try to cheat us on every corner, as it happens in the Turkey, for example. You can relax and have a rest not only physically, but also mentally. At the same time, the quality of your stay changes dramatically.
Of course, you shouldn't be 100% relaxed and leave your wallet full of money on the beach or a restaurant table. But if you make at least minimal precautions, close the apartment when you leave or sleep, do not leave the car open, etc., then everything will be fine.
I can't lie and guarantee that nothing will happen to you. But we have been flying to Montenegro almost every year for seven years now, our parents, friends, and a bunch of people we know rested there. And no one had any trouble. It is unlikely that anything will happen to you.
From time to time we see various "horror stories" in the news, but they have nothing to do with reality. Usually they are about "dreadful forest fires" and so on. In most cases we read about them from friends who call us in a panic and ask how are we there.
Step-by-step instructions for independent holidays in Montenegro
Alina and I tried to tell as much as possible in detail about everything we know regarding rest in Montenegro and its organization. Further you will find many useful links (we recommend only sites where we booked ourselves), life hacks and tips. If suddenly something remains unclear, you can always make your question in the comments.
When and why should you go to Montenegro by yourself?
When choose a time and place to relax, you must first decide how much you want to swim in the warm sea. If a beach holiday is really important, you should come here from June 15 to September 15. Better for 2 weeks or more. Then it is almost guaranteed that you will be able to swim in clean and comfortable water. Of course, the rest is more expensive at this time.
Small nuance
Many sites on the Internet, Instagram and other social networks are full of information about how great it is in Montenegro in spring or autumn: there are no tourists, the beaches are empty, and the weather is great. There is even a photo where only 2-3 people swim in the sea. In fact, the rest are just cold.
You are not deceived. If you come for several months, then this is really a good option: in any case, it will be 1-2 weeks when you'll be able to sunbathe on the beach and swim in the sea.
But if you arrive for only ten days, this is a risk. Alina and I see tourists moaning every year:
"You said that in autumn Montenegro is just fine. We believed it, flew in and for a week now it has been raining every day. It's cold, it's impossible to swim!"
Usually they are told that the weather is unpredictable and there is nothing to complain about. But let me add some statistics:
in April in Budva it rains for 14 days, the average water temperature is 15 °C;
in October the water is warmer, around 19 °C, but there are also 14-15 days with rain.
We swim if the sea warms up to at least 22 °C, and preferably 25 °C. Now you can soberly assess your chances for a good beach holiday in spring or autumn. As for me, they are not very high.
Autumn and spring are good times for a long vacation. You can spend almost the same money for a week in August as for a month in April or October. Housing, car rental, meals will be much cheaper. For example:
Apartments, which cost

120 euros

per day in August, can be rented in April for

60 euros

, and in October for

70 euro

.
Save more in the middle price segment: in August

60 euros

, in April

13 euros

, in October

20 euros

. A month in April is cheaper than a week in August!
Car rental is also getting cheaper, at least 2 times. For example, Toyota Yaris, rented for a week in April or October, will cost from

13 euros

per day. And in August for the same car they will ask

28 euros

.
Food prices in supermarkets or restaurants are also falling. But, to be honest, the choice of cafes is sharply narrowed: many work only from May to October, when there are a lot of tourists.
Prices for good excursions, by the way, do not depend on the season. Canyons always cost 40 euros, and Bay of Kotor – 25 euros.
When is the best time to go to Montenegro?
First, we decide why we are going here, and then we choose the dates:
A beach holiday trip. You can go from June 15 to September 15. The best weather is usually in July and August. But prices are also higher during this period, and there are more tourists.
Beach vacation and something to see. You may not get attached only to July or August, and arrive at the beginning or at the end of the season. The prices are lower, instead of 2 weeks you can have a rest for three for the same money: travel to different resorts, visit the mountainous part of the country or have some excursions.
Long rest. You can come both in summer and in spring or autumn. Yes, the weather won't always be good. It often rains or it's cold. But the prices are so low that you can live for almost three months for the same money that you will spend in 2-3 weeks in the summer.
From time to time we are asked about spending the winter in Montenegro. People think that if the country is hot in summer, then it will be mild in winter. This is not true.
Winter is quite depressive here, with constant rains and chilly cold. Endless rains can fall for weeks. Sometimes the wind is so strong that it squeezes out the glass in the windows. In general, that is a test of your strength. Without an urgent need, it is better to avoid such extreme time spending.
How to buy air tickets to Montenegro?
There are two airports in Montenegro. One for tourists in Tivat and additional one in Podgorica (European low-cost airlines fly here). Better to fly to Tivat. There are more direct flights, and getting to most resorts is easier and cheaper.
I advise you to check both options. Depending on the dates, you can find tickets to Podgorica that will be cheaper than to Tivat. However, usually these are options with a transfer in Belgrade (Air Serbia), Vienna (Austrian Airlines) or Rome (Alitalia).
Just don't forget to take into account that the transfer from Podgorica will cost more. For example, you can get from Tivat to Budva for 25 euros (this is 50 euros for a round trip), and from Podgorica the transfer will cost 39 euros (this is 78 euros for a round trip). The difference is 28 euros. If you save significantly more on tickets, you can take this option.
Alina and I usually look for flights on Aviasales. There you can see options for tickets with and without luggage. If you're traveling for a short time, you can buy one ticket with luggage, and the other without it. This will save you about 50-100 euros.
They also have a great Low Price Calendar tool. Allows you to quickly find dates for which tickets are cheaper. I use it myself, so I will add it for you:
Here are all the details: a detailed article about all the nuances of searching for flights to Montenegro
Which resort to choose for a vacation in Montenegro?
Choosing a resort is a very complex and individual thing. Someone wants entertainment and parties, while others appreciate calmness and silence. Our site already has a detailed article about the features of different resorts in Montenegro.
If you don't have time for all this, you can use our experience. We prefer these resorts:
1
Kotor. Most Europeans come to rest here. And for a reason! A stunningly picturesque medieval town with stone paving streets, a beautiful fortress wall climbing a nearby mountain, a good selection of hotels, apartments and restaurants. And all this is not just anywhere, but in the Bay of Kotor, which is rightfully considered one of the most beautiful in Europe.
Resting in Kotor is comfortable. The staff of restaurants and hotels speaks English, and often also Italian or German. Not far from the airport. There are many European tourists – they sail on cruise ships.
2 Herceg Novi. A good option for a relaxing holiday if you stay here at least 2 weeks. The resort is very beautiful and has some amazing restaurants. The architecture is interesting, there are many fortress walls and defensive structures.
Since the town is located near the border with Croatia, it will be convenient to visit it when traveling around the Balkans. That is why there are so many tourists from Europe here.
There are many cons. The beaches in the resort are far from the best. There is only one decent option within walking distance. The choice of good housing is large, but there are almost no options with parking for cars. And without a car it is difficult to relax here – you even have to drive to the beach. There are excursions, but the choice is more modest than on the coast.
3
Ulcinj. Located in the south of the country, at the very border with Albania. The city itself is quite colourful, but it's more famous for its stunning sandy beaches. This region has the most sunny days of the year and so little days raining: you can swim and sunbathe.
Tourists from Italy and other European countries come here on vacation. The main disadvantage is the proximity to Albania. There will be slightly more garbage than the national average nearby Ulcinj.
4
Becici or Rafailovici. These are purely tourist villages with excellent beaches. Becici has more hotels, and Rafailovici – apartments. The choice of excursions here is good, you can also rent a car without any problems.
There are also enough cons. Vacation prices are slightly higher here than at other resorts. Apart from going to the beach there is nothing special to do. There are not even good restaurants, not to mention the sights.
5
Budva. The best option for most tourists. The city is interesting, the beaches are good, and prices are lower than in neighboring Becici or Rafailovici. The choice of accommodation, hotels, restaurants and entertainment is almost the largest on the coast. Getting to Budva is easier and cheaper than other resorts.
That's why so many tourists fly to Budva. If you are looking for silent place to stay, it will not suit you.
6Saint Stephen. I cannot clearly tell you why we like this resort so much. Maybe a beautiful view of the island of St. Stephen, maybe the stunning Miločer Park, where you can go for a walk. The beaches are good too.
But here you'll find some disadvantages too. There are not many tourists in the village. It's quiet, but there is no decent supermarket or hospital. The choice of excursions is good, but sometimes you have to pay extra for the delivery of the car.
---
If possible, it is worth to stay at least 1-2 nights in Kotor, Perast, Tivat, Žabljak or Plužine. But we would not spend the whole vacation there. There are too many cons.
Where to look for apartments or hotels in Montenegro?
There are two options for living in Montenegro: apartments and hotels. Each has its own pros and cons:
1 Hotels. The most common option: you get a comfortable room, hotel service, cleaning, change of towels and a restaurant where you can have a good breakfast. Sometimes the "All Inclusive" system is there, but it's not very common.
Some hotels have their own areas on the beach with discounts for guests for sun loungers. For example, in Petrovac, sun loungers for guests of some hotels is 2 times cheaper. You may save 10 euros per day.
If I am planning a vacation in Becici or Petrovac, then first of all I look at hotels. There are also many very atmospheric apart-hotels in the Bay of Kotor. They are not the cheapest, but living in one like that is really interesting.
Almost all hotels in Montenegro you may find on Booking.com. There you can see the reviews and a photo of specifically your room. There is one more not obvious advantage. Hotels are very worried about the rating on Booking. Therefore, customers who book through it are treated a little better than those who arrived via the tour. They can give a better number, accommodate early check-in / late check-out or resolve a problem as quickly as possible.
Search for hotels in Montenegro on Booking.com
2 Apartments. This option is worth choosing if you want to experience the country a little deeper and live a little almost like the locals. Having tried several times to rent apartments, we somehow look less and less at hotels.
In fact, you rent a comfortable apartment, you can throw your things everywhere and not think about the cleaning lady rummaging through them every day. Most apartments have a kitchen. You can cook, or you can dine in one of the many restaurants. For the same money it will be tastier than a boring buffet in a hotel.
I advise you to book the apartment on AirBnb. I prefer this particular site for three reasons:
There you can talk to the owners of the property and find out all the nuances before booking.
Alina and I use this site most often.
They have a discounted first booking program. Just follow any link from our website.
In fact, most of the apartments are rented both through AirBnb and through Booking.com. Sometimes it even happens that the prices for the same apartments differ quite noticeably, by 10-20 euros per day. So, I advise you to check both options, just in case. Sometimes it turns out to save you a lot of money.
---
Alternatively, you can rent your home through intermediaries. Their contacts can be found on social networks, on various forums, etc. The only plus is that a pretty girl will help you find a place to live and will convince you that this is the best option. Even if it's some wreck somewhere in the Bay of Kotor, in the port (bad beach, no decent restaurants, excursions and so on).
Personally, we haven't contacted intermediaries for 3-4 years. It just makes no sense: there is a very high probability of running into deception and getting completely different housing that you would like. Even among my friends there are people who, having trusted the intermediary, overpaid for the apartment 3 times the price on Booking.com.
How to organize your vacation: car rental, excursions, entertainment
It makes no sense to fly to Montenegro if you plan to spend your entire vacation by the sea. In the same Turkey, for example, the beaches are no worse, and the level of hotel service is noticeably higher. You should come to Montenegro for new experiences, not just the sea.
When to book?
There are two main ways to see the country: car rental and excursions:
It is better to book a car immediately after choosing an accommodation. The most "profitable" options are taken by other people in the summer. And these are cheap small cars and something comfortable, but not too expensive. The earlier you book, the higher the chance of finding something really good for your needs.
It is not necessary to rush with excursions. It is better to book them from home, but it is quite possible to do this 1-2 weeks before the start of the vacation. It is not always convenient to book excursions after you arrive to Montenegro: either SMS from the bank does not come (you have to make an advance payment), then there may be no vacant seats on the bus. Reading reviews and comparing different options from your home in a relaxed atmosphere is more convenient than grabbing anything on the spot.
As a minimum, I recommend visiting a couple of group excursions. There are a lot of options, each with its own pros and cons. In the article about the excursions, I have already talked about all this. On my own, I recommend taking a closer look at such excursions as Durmitor and Tara Trip (40 euros per person) and a walk along the Bay of Kotor (25 euros).
After trying different agencies, we settled on Viator. They seem to me a good choice, the price matches the quality. Here is an article with their excursion schedules. Almost all the excursions described on our website were bought there. In addition to excursions, quite a lot of entertainment is sold there: paragliding, diving, SUP-boarding, the opportunity to attend a Montenegrin wedding or just ride along the coast on a yacht.
If this is not your first time in Montenegro, you can also search on GetYourGuide. You can find some author's routes there. They are not as rich and exciting as the same Tara River Canyons, Bay of Kotor or Lovcen Montenegro. But if you've seen all of this last year, why not try something new?
---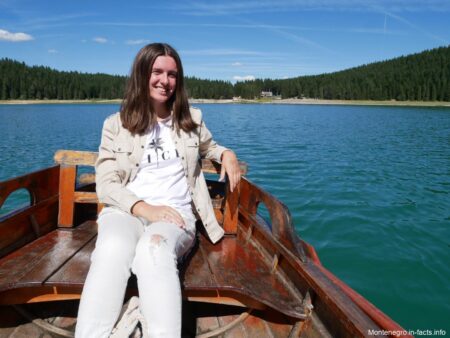 The last time we were in Montenegro was 2019. We rested for two weeks and didn't buy a single excursion. The fact is that we've been flying to Montenegro since 2013 and have already visited most of the excursions before. 2-3 times for the most interesting.
Therefore, we just rented a car and went for a drive in the mountains. We met the dawn in a cafe by the lake, wandered through the highlands, found a place with the most delicious mountain tea in the country, dodged sheep on a car, rode boats on the lakes, enjoyed incredibly tasty and at the same time inexpensive mountain cuisine.
If you want to know in detail how it was, here is a report with all the details. And here I will just say briefly that we took a 2015 Mercedes B200. With all insurances, it cost us 60 euros per day. That's a great price to pay for mid-August when the price tag skyrockets.
We booked the car on the Localrent.com website. Everything went well, so we strongly recommend it.
If interesting: very detailed article about car rental in Montenegro
How to get from the airport?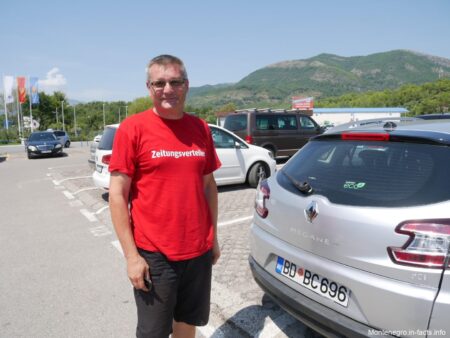 There is no normal public transport either from Tivat or from Podgorica. Of course, you can go out onto the highway and catch a bus passing by. But this is not a pleasant option. We tried it once and have been taking taxis ever since. As in almost any country, taxi drivers on the spot greatly increase prices and cheat sometimes.
It is better to book a transfer in advance: someone will met with a sign, help you to carry your suitcases to the car and take you right under the apartment door. And you don't even have to bargain with a taxi driver for half an hour! And if you pay for everything on the site, you don't even have to bother with money. This is convenient, because the driver may not have change, and they do not accept cards yet.
I know two good companies where you can order a transfer in Montenegro. These are KiwiTaxi and Economybookings. I have tried both. We did not notice any difference in quality. Prices differ slightly depending on where you are going. So we just book cheaper option.
There is no particular sense in rushing to book a transfer. It can be issued literally a couple of days before departure.
---
As an alternative to a transfer, you can rent a car in advance and ask to deliver it directly to the airport. Usually you don't have to pay extra for this. The process looks like this:
Book your car at Localrent.com. This is a proven option, we ourselves used it several times.
The manager will meet you at the exit from the airport. There is always a lot to the people, look for your name on the plate in his hands. He will guide you to the car. If the clients are girls, they will usually help to carry the suitcases.
It takes 10-15 minutes to inspect the car (I always film the car) and sign the papers.
Pay the rest by card or cash and you can go.
You can return the car even at the airport at the end of the vacation, or anywhere else.
All details here: article on how to get from the airport in Montenegro
What kind of insurance to buy and do you need it in Montenegro?
Insurance in Montenegro is not considered compulsory. Neither we nor our friends have ever been asked for it. But medicine is expensive for tourists. The prices are many times higher than for the locals. Every year, someone get hurt and have to pay from 1,000 euros. And this is for the simplest operations. What can we say, if a doctor's call will cost from 100 euros.
I do not say that my opinion is absolutely right, but I recommend buying insurance.
More information here: everything you need to know about Montenegro insurance
Money and currency: how much to take, cards, cash and other nuances
Montenegro does not have its own currency. Here they use euro. Despite the fact that country is not a member of the European Union, a visa is not required here, and European sim cards work in roaming.
You should take only euros with you. You can exchange other currencies in local banks, but you'll lose money. You can pay by card, it is convenient in supermarkets: sellers can cheat with change. They say they don't have 1 euro for a charge, trifle, but unpleasant. You can withdraw cash from the card at any normal ATM. But this is not always profitable – there may be a commission.
Alina and I usually take most of the money with us in cash, and keep the money on the card "just in case."
Find out more: Detailed article about the currency of Montenegro and various little things
It is impossible to calculate the exact amount that you will spend on vacation. All people are different and spend money at very different rates. Personally, I quickly estimate costs in one of these ways:
I take with me as much as the tour cost or air tickets and accommodation. That is, if we spent

1000 euros

on tickets and accommodation, then we also take

1000 euros

with us.
I focus on average numbers. A budget vacation costs from

20 euros

per day per person, a comfortable option turns out to be about

50 euros

, and an excellent one – from

70 euros

.
In general, take with you exactly the amount that you are ready to spend on vacation. And a little more just in case.
How to calculate the right amount: How much money to take to Montenegro for vacation
Howto register in Montenegro as a tourist and why you need it
Upon arrival in Montenegro, you must register with the travel agency and pay the tourist tax. You have 24 hours for this. Usually, the registration is done by hotel staff or apartment owners. But not always.
If the owners themselves do not say anything about registration, you better clarify this moment, cause you may have to do it yourself. It's simple and takes literally 15-20 minutes. It is enough to find out the name of the owner of the hotel or apartment, take your passports and 1 euro per day per person. With all this, go to the travel agency and tell the employees that you want to register. They will arrange everything themselves.
Instructions: everything about registering with a travel agency and paying tourist tax
How to find good restaurants and cafes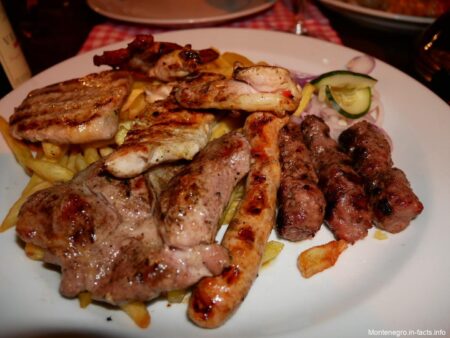 Good hotels have a restaurant where you can always have breakfast and lunch. Usually this is not the most profitable option, but at least something. If you live in an apartment, there will be a kitchen instead of a restaurant. But for me, to cook on vacation isn't a good idea. Therefore, we must somehow find a couple of decent restaurants.
I want to say right away that there are no universal advice. Personally, I search for such establishments using Google Maps. They are not yet wound up as much as the same Tripadvisor. I choose places with a rating of 4.5 or higher. This is how we manage to have a tasty and not very expensive lunch in 90% of cases.
Many people recommend dining in places where there are many locals. For example, in Budva these are Parma and Kuzina. But the attitude towards locals there is completely different than towards tourists.
For example, we were often cheated in Parma. Either "free" gifts will be brought, which are then included in the bill, or they will confuse something with the change. In Kuzhin, the kitchen is simply unstable. Once everything is very tasty, and the other time they will bring you almost burnt and very salty dishes.
If you are planning a vacation in Budva, we have a great article about food there and across Montenegro. There are photos of national dishes, and a selection of restaurants where we usually go.
Conclusions about independent vacation in Montenegro
Well, that's it, now you know about the nuances of self-organized recreation in Montenegro no less than Alina and I. If you have read up to this point, we are amazed at your patience. The article was very long.
As a conclusion, I want to say that everything is not so scary in life. We sometimes manage to organize a vacation from scratch even faster than buying a good tour from an agent. The tickets were chosen, the accommodation was rented, the transfer and insurance were ordered. All this is quite possible to do even in a couple of hours. It takes longer to get to the agency.
Excursions, car rental or entertainment are still not included in the tour. And not a single agent knows the restaurants on the spot, all the same, you have to look and try yourself.
If suddenly something remains unclear, you can always ask questions in the comments. We try to respond more or less quickly. Well, the answers are usually detailed.