Montenegro is one of the most beautiful and interesting countries that we visited. Here you can have a great rest on the beach, the next day go to see a medieval town, go for a ride on the lake, see the most beautiful bay of Europe or amazing mountains. Not enough? There are still ancient monasteries, boat trips and much, much more.
In general, Montenegro is very rich in sights and beautiful nature.
For those who do not really like to read, we recommend an article with a lot photos about Montenegro.
How Montenegro differs from other countries?
The main advantage of Montenegro as a holiday destination, in our opinion, is a very harmonious mixture of beach and excursion programs. You can swim in the clear Adriatic Sea and see some very interesting sights on the same day.
At the same time, you don't have to live in a hotel somewhere in the desert, where there is nothing but a beach and a dining room. Tourists usually settle in one of the popular resorts, in fact, in a small town (there are simply no megacities in Montenegro), surrounded by fantastic mountains from all sides. To sum ip up, it's really interesting to rest here.
There are also disadvantages — buffets, as in Egypt or Turkey, are rare here (which is compensated by a noticeably lower price for rest), the beaches can be not only sandy, but also concrete. If you want to choose a resort with sandy beaches, see the article on the beaches in Montenegro.
Why people usually choose Montenegro as a holiday destination?
When people decide to go on vacation to Montenegro, they are driven by the few main factors — the price of the vacation, the cleanest Adriatic Sea with excellent beaches, magnificent mountains and interesting excursions. Currency also acts as a small bonus — they're using Euros in Montenegro, which you can buy right at home. Let's talk about all advantages in more detail.
The price of rest in Montenegro — is it profitable to go here to rest?
Despite the fact that prices have increased significantly, most tourists from consider their vacation here to be quite inexpensive, even if they live in low income countries. You can eat in restaurants and have different entertainments. In most cases, we don't recommend taking a ticket with meals — it's not profitable.
Excursions in Montenegro are very high quality and at the same time are quite cheap in comparison with other countries. If you're interested, you can find out the exact schedule and prices.
For inexperienced tourists, we calculated how much money you need to take for a vacation in Montenegro.
The sea in Montenegro, its pros and cons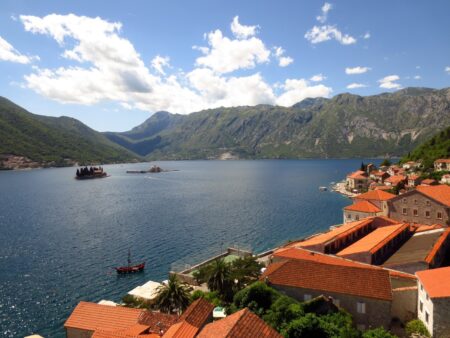 The sea in Montenegro is clean. At the same time, the beaches are mainly mixes of sand and pebbles, occasionally sandy ones come across, and in the Bay of Kotor — mostly concrete. The water is warm, but not hot, and occasionally cold currents bring water into the bay. Then it can be a little cool for several days.
Montenegrin mountains — why are they remembered for a lifetime?
Mountains are the main feature of the country. Except, perhaps, Ulcinj, we cannot remember a popular resort that would not be surrounded by luxurious and beautiful mountains. If you come here, be sure to visit an excursion by the Tara and Moraca canyons, without which your rest will be incomplete.
Tours around the country. How and which ones to choose?
There are quite a few options for excursions. We would divide them into four main groups:
Beach and recreational excursions — you will be taken by boat and taken along popular beaches. A striking example of such an excursion is a trip by the bay of Herceg Novi.
Educational excursions — you can see many really interesting sights (the history of the country is very rich) and see even more amazing natural landscapes. Here I would like to give an example of an excursion to the Tara and Moraca canyons or the Bay of Kotor.
Abroad excursions — we included all trips to neighboring countries to this group: to Albania for silver jewelry, to Bosnia and Herzegovina, to Croatia and to Italy.
Extreme excursions — rafting on inflatable boats on the Tara river, jeep safari and horseback riding.
What sights of Montenegro are worth visiting?
To be honest, there are a lot of interesting places in Montenegro that you should definitely visit. Most of them can be visited as part of the excursion program, but here we will highlight only what we could not really see during the excursions.
It might be interesting: list of the best attractions in Montenegro with photos and descriptions
Durmitor National Park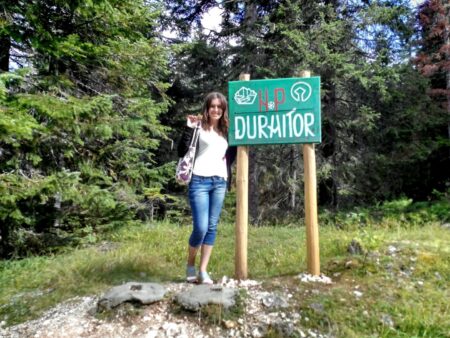 One of the most beautiful and unexplored places in Montenegro is the National Landscape Park Durmitor. Despite the fact that it is visited during the excursion through the canyons, the park still remains almost unexplored. That tiny piece that can be seen on the excursion gives almost no idea of the beauty of this place.
Durmitor has many beautiful lakes, small mountain rivers, amazingly beautiful mountains and hills overgrown with pristine forest. There are also caves in the park filled with amazing stalactites and stalagmites.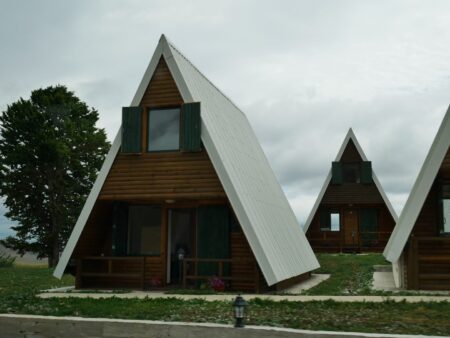 There are also small mountain villages, where the way of life has not changed much over the past several hundred years. Local people graze livestock, mainly sheep and horses, in the high mountain meadows.
Getting to Durmitor is easy. For example, minibuses run regularly from Budva. I think that coming here from other large resorts like Herceg Novi, Tivat or Kotor will not be a problem either.
May be useful: bus schedule from Budva or bus schedule from Kotor.
Accommodation in Durmitor in the summer is much cheaper than on the coast, and there are always vacant rooms. The park is really interesting and there is always something to do, we wrote about this in an article dedicated to Durmitor Park.
Herceg Novi town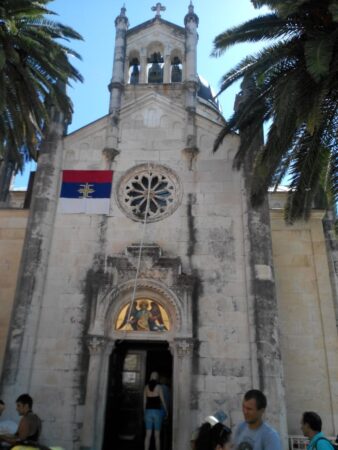 In my opinion, Herceg Novi is one of the most beautiful cities in Montenegro. Its location on a hillside running into the bay gives the city a special flavor. This turns it from an ordinary medieval town into a chaotic interweaving of streets, passages, stairs and descents.
A very interesting fortress and many different fortifications have been preserved in the city. Most of the houses in the old part of the city are built of stone. The pavement is also paved with stones, so it's pleasant to walk on it. The bright scarlet tiles on the roofs of numerous buildings add a Mediterranean flavor.
Also Herceg Novi is the greenest city of all that we've been able to visit. An unimaginable number of various plants grow here, as well as many flowers (most of all oleander), you may find cacti as tall as a two-story house.
If you come to see Herceg Novi, we recommend visiting not only the Kanli Kula fortress (some time ago it was also a prison, but now even weddings are held in it), but also to wander around the shops. Prices here are noticeably lower than in Budva or Kotor.
In terms of beaches, this resort is not the best option. The beaches in the city are mostly concrete, if you want to go to the good ones, like the beach of Zhanitsa, you'll have to sail by boat.
Budva
Despite the fact that tourists are not not going specially to Budva, the city is very beautiful and interesting. Particularly noteworthy is the old town, surrounded by a fortified wall, with high stone houses and very narrow streets. Walking here is especially interesting and romantic in the evenings. The heat of the day goes away, it's replaced by coolness, the lights turn on, there are mimes in small squares, and there are not so many tourists anymore.
You can sit in one of the local restaurants, which are slightly more expensive than in the new city. This is compensated by the comfort, romance and indescribable atmosphere that reigns in this place.
And there is also a bastion, you can climb on it if you wish. However, you will have to pay a little for the entrance.
In addition to the old city, we highly recommend visiting the beaches of Mogren, the road to which, in our opinion, is the main feature of the city. To your left, somewhere below, the sea waves break on rocks, to your right is a pile of rocks. You'll have to walk along a rather narrow, but reliable and safe path that will lead you to the beach.
It'll be interesting: a selection of Budva photos with their description
St. Nicholas Island
In the bay of Budva there is the island of St. Nicholas, to which you can go by boat (if you sail, tell the captain that you want to go to Hawaii — the locals understand this name much better). There is a separate beach, much less busy than the popular Slavic. The island has a preserved church from the 16th century.
It costs 5 euros to visit the island. For this money, they'll take you in the morning and pick you up in the evening.
Sveti Stefan Island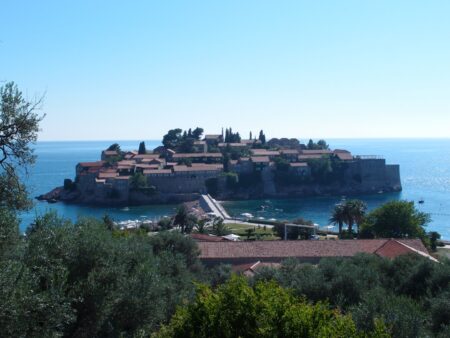 This is one of the most famous and prestigious resorts in the country. At one time, almost all famous Hollywood stars rested here.
They even played here the most expensive game in the history of chess (Henry Fischer versus Boris Spassky) with a huge prize of $ 5 million.
Then the island was abandoned for some time, and then turned into a hotel closed to ordinary tourists. And only few years ago ordinary people are allowed here.
Do you want to immerse yourself in the lives of the rich and famous people, even for a few hours? Visit St. Stephen's Island.
Mount Lovcen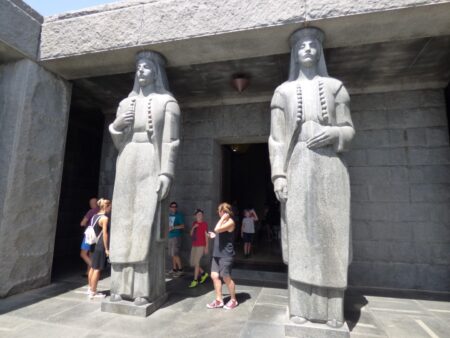 One of the main symbols of Montenegro, which, unfortunately, isn't included in the standard excursion program. the greatest and most respected ruler and Lord of Montenegro, Petar Petrović-Njegoš
Unfortunately, the great ruler lived a rather short, albeit exciting life. While still young, he died of tuberculosis. Montenegrins believe that he was the most handsome man on earth and say that during his visits to the Russian court, young girls fainted en masse.
This man has done more than any other ruler for Montenegro, its independence, culture and development.
The burial is too massive and posh, not at all what Njegoš wanted. But the view from the top of Mount Lovcen is truly breathtaking.
Let's add a small panorama, so that you can appreciate it.
Cetinje
One of the most important cities in Montenegro. Until recently, the capital of Montenegro was located in Cetinje. Then the capital was moved to Podgorica, which is much easier to get to.
Why did it happen?
Montenegro has constantly fought for its freedom. To make life difficult for the invaders, the capital was hidden in a mountain valley, which was really difficult to get into.
Then peace came to the country. There was a need for a capital closer to the center of the country, which would be easy to reach and expand. So Podgorica became the capital, but all the most interesting places, including the world famous Cetinje Monastery, remained in Cetinje.
The city never became a resort, because there is no sea here, and mountains can be seen in almost every corner of the country. But the old, unhurried way of life, which we wrote about in the article about the city of Cetinje, has been preserved.
Tivat
Most tourists think about this city only as an airport. But in fact, there are quite good beaches, many interesting places and attractions. According to the guides, Montenegrins themselves prefer to rest in Tivat. In fact this is only half-truth.
Also we advise you to look at the Porto Montenegro — the most luxurious port on the Adriatic coast for expensive yachts.
The city itself is very quiet and cozy, there are many cozy and green parks, ancient churches and palaces, and other interesting places.
There are usually very few tourists here, you can mainly find locals or excursions who go for a drive along the Bay of Kotor or the bay of Herceg Novi.
May come in handy: how to get from Tivat airport to your resort? Let's see all the ways.
Which resort in Montenegro is better to choose?
If you are interested in good sandy or sandy-pebble beaches and a rich excursion program, we advise you to choose the Budva Riviera. It'll turn out to be a little more expensive, but there are no surprises in the form of "swimming from the pier", a concrete beach or the absence of an excursion program in the region.
On the Riviera itself, we personally like the city of Budva — beautiful, large, cozy town with three really cool beaches:
Slavic Beach
Mogren beaches
Ričardova glava Beach
If you prefer a calm, unhurried rest and don't mind a concrete beach, choose Herceg Novi. An amazingly beautiful and green city, which we would like to visit again. By the way, from the pier there are many boats that will take you to more comfortable beaches, for example, to the Zhanitsa Beach, which was once the private beach of President Josip Broz Tito.
What are the best excursions in Montenegro?
We described the most interesting in our opinion excursions in a separate article, where we tried to describe as clearly as possible what exactly you can see and how much it will cost. We recommend taking a closer look at such excursions:
Durmitor and Tara Trip — the most interesting excursion around the country. Highly recommended.

A trip around the Bay of Kotor — an inexpensive but really interesting half-day excursion.
The monastery tour — a great option for tourists. We visit the world famous monasteries of Ostrog and the Cetinje monastery.
Boating in the Herceg Novi Bay — a very good entertaining excursion with quite interesting sights.
You may need: Full list and schedule of excursions with prices.
Things to do in Montenegro
If you compare to typical beach resorts like Turkey or Egypt, there is quite a lot of entertainment in Montenegro. Of course, there are a variety of water sports, banana rides, parachute flights, there is an opportunity to rent a catamaran, small boat or even a yacht.
In the evenings, in almost any resort you can find a disco or nightclub, in Budva, for example, there are several dozen of them.
Also, near Budva located the famous Top Hill — an open-air disco, which is considered the best in Montenegro and the Balkans. Any taxi will take you there, but be prepared for quite high prices. Stars, famous DJs and rather expensive drinks (especially on weekends).
Dishes to try on vacation
Here we can give you one rather simple piece of advice. It's worth trying fish on the coast, in towns where Italian culture has been preserved. The ideal option is Kotor. It's better to try meat in mountain villages. The portions there are much larger, and the dishes themselves are tastier. We still remember the lunch during the excursion through the canyons of Montenegro.
National dishes and drinks
The most famous national dishes, we think, are pršut (a special salted and smoked pork meat) and Njeguši cheese (really delicious).
Rakija is considered the most national drink — something like Montenegrin vodka.
It's worth considering that the quality can be quite dependent on the price. You can't buy tasty pršut for a penny, it's the same story with cheese. Don't be stingy and get an unforgettable experience.
What's really tasty?
Fish and meat dishes are very tasty here. At the same time, the prices (if you don't eat in a posh restaurant) are quite low. Not everyone will like pršut, but we highly recommend Njeguši cheese.
Also pay attention to Montenegrin fruits — ecologically clean and very tasty, especially figs.
Also there is a very tasty bread in Montenegro, not at all as ours.
Most excursions also include food, which is pretty good and convenient. Find out in advance if breakfast and lunch are included in your favourite excursion.